Join a Hard-Working, Family-Oriented Team
Metro Group and its three companies employ more than 50 people in a variety of roles, from crew members to foremen to drivers. We offer a full range of benefits to our employees, including several insurance options, a generous retirement plan, PTO, and paid holidays.
Critical Illness Insurance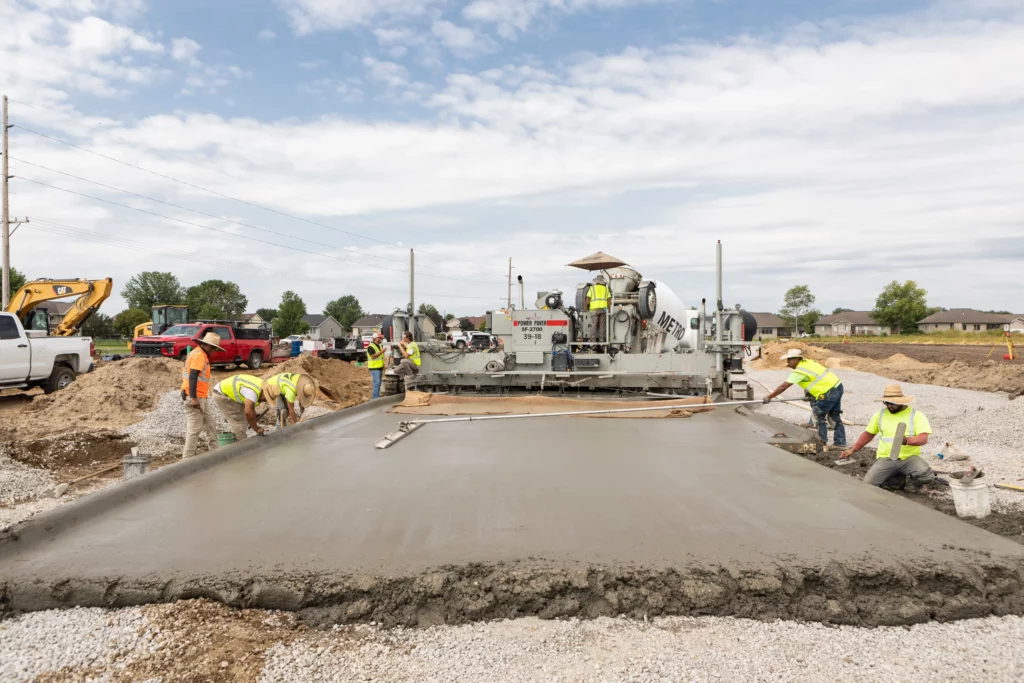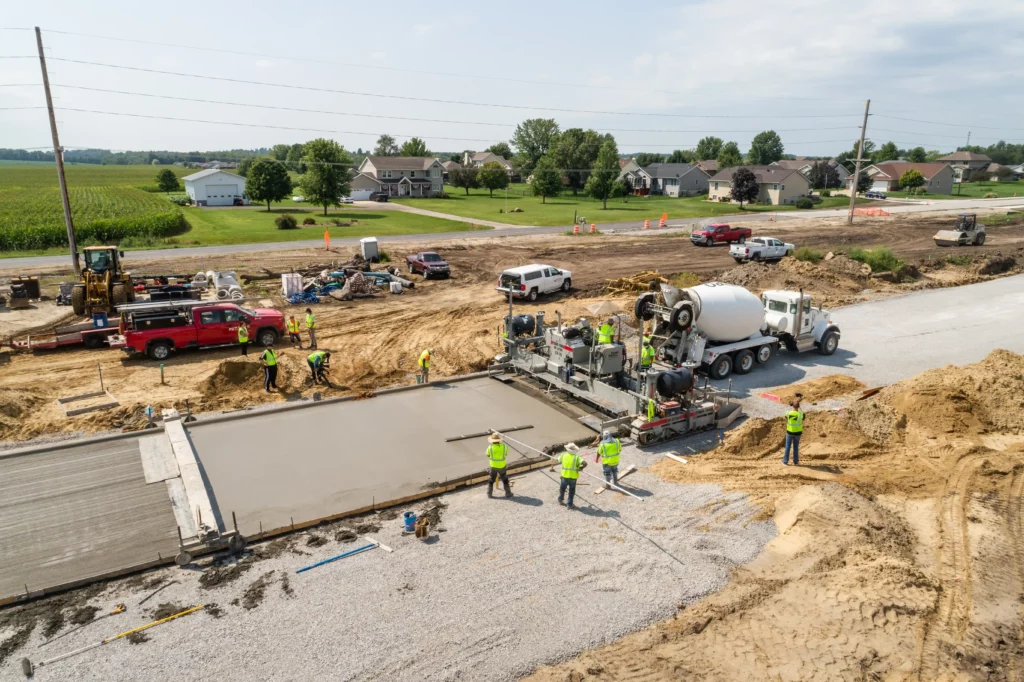 Metro Group is a growing company that provides employees with numerous opportunities for promotions. We also offer paid training programs for individuals interested in furthering their skills and careers in the concrete construction industry.
Learn More
Available Positions
Our employees appreciate the Corridor-based work that enables them to be home with family every night. Metro Pavers was named 2022 Employer of the Year by Iowa Jobs for America's Graduates. If you enjoy working outside and learning new skills as you work in a team environment, we welcome your application as a crew member, apprentice, foreman or driver. Learn more about Metro Group and apply for a position that aligns with your interests and experience today.
Number of Employees:
Metro Pavers – 38
Metro Ready Mix – 19
Metro Transport – 2
Metro Pavers: Concrete Crew Member

Starting pay $19/hr Concrete Crew Members will prepare for the concrete pour to include grading and compacting stone. They may assist with finishing concrete, strip and clean forms, operate power…

View Job Posting
Metro Pavers: Paving Superintendent

At Metro Pavers Paving Superintendents are responsible for managing all aspects of paving projects. They work closely with Project Managers, Crew Members, Subcontractors, Clients/Customers, Engineers, and inspectors. Ensuring projects are…

View Job Posting
Metro Ready Mix: Concrete Mixer Driver

$25/hr As a driver at Metro Ready Mix, you will be required to adhere to all DOT, OSHA and Metro Ready Mix regulations and operating procedures. Complying with safety standards…

View Job Posting
Metro Ready Mix: Plant Maintenance Technician

$30/hr The Plant Maintenance Technician will be responsible for all aspects of plant maintenance for all of Metro Ready Mix, LC, permanent and portable plant, as well as maintenance for…

View Job Posting
Metro Pavers: Concrete Finisher

Starting pay $21/hr As a Concrete Finisher at Metro Pavers, you can expect to perform strike-offs, roll curbs, perform texturing and Bullfloat operations. You may assist in loading/off-loading tools, equipment,…

View Job Posting
Metro Ready Mix: Class B Driver Trainee

$19/hr This program is one of our Earn While You Learn Programs. This program was developed in collaboration with Kirkwood Community College to bring in those who would like to…

View Job Posting
Metro Ready Mix: Dump Truck Driver

$24/hr As a driver at Metro Ready Mix, you will be required to adhere to all DOT, OSHA and Metro Ready Mix regulations and operating procedures. Complying with safety standards…

View Job Posting